It's time to show the world how loud European fans can be! Support your favourite pro players, teams, and cheer new and familiar faces each week in Berlin. Tickets for the first five weeks of the Spring Split are available now.
How much are tickets and where do I buy them?

Tickets are 10 € including all applicable fees.

Do I have to make an account to buy tickets?

Yes, we recommend setting-up an account to make it easier to buy tickets when they go on sale.

How many tickets can I purchase?

Tickets are non-refundable.
Where is the EU LCS Studio?

Studio Berlin
Am Studio 20D
Studio K/L
12489 Berlin - Adlershof
Germany






How do I get to the studio with public transportation?

The easiest way to get to the studio are the S-Bahn trails 8, 9, 45, 46 and 85. Get off the train at Adlershof station. You can find a map of Berlin's train system here. From the station it is a ten minute walk to studio K/L.

What games are being played?

You can find an overview and the schedule on Lolesports.

Who is participating in the Spring Split?

We'll be welcoming back Giants, Fnatic, G2 Esports, H2k Gaming, Origen, Roccat, Splyce, Team Vitality and UOL to the EU LCS. We'll also be joined by Misfits.

Do I have to bring a Photo ID

No, unless you do not have a copy of your ticket.

Is there an age requirement?

Children under the age of 12 are required to be accompanied by an adult.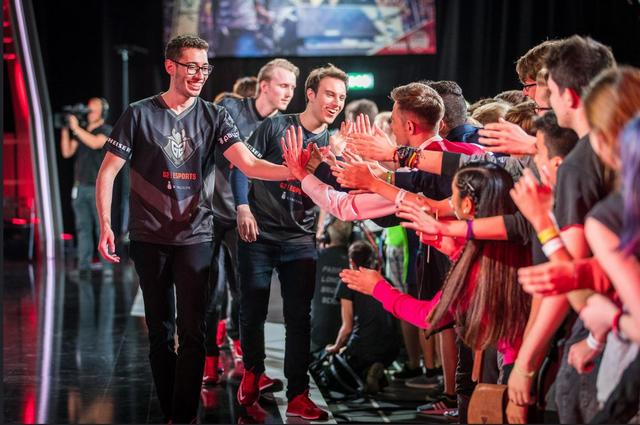 When should I arrive? What if I am late?

Doors open at 16:00 on Thursday and Friday and at 15:00 on Saturday. The first match starts at 17:00 on Thursday and Friday and at 16:00 on Saturday. No worries if you are late; there will always be someone available to check you in. Due to the cold temperatures during winter, we advise you to not arrive too early.

There is bleacher seating on a first come first serve basis. Please come early, if you want to sit together with your friends.

Is there a wardrobe and food available?

There is a free wardrobe at the Entrance and also a concession stand in the studio that has various food items and beverages for sale.

Is there merchandise for sale?

Yes, there is a merchandise store in the studio. You can buy most products there that are available on the Riot Games Merch Website

Are there hotels near the studio?

There are several hotels near the studio. Attendees of the LCS can book at a discounted rate in the Dorint Adlershof Berlin using this link. You get 10% off of food and beverages in the hotel, if you show the LCS ticket upon arrival. Additionally, late check out is possible till 16:00 upon request and availability.

Unfortunately, we have no parking available at the studio, but you can find space nearby.

Any tips for going to the studio for the first time?

Here's our checklist for your visit to the EU LCS Studio:

Be a part of the LCS chants and cheers
Stock up on League of Legends loot at our Merch Store
Grab some noms at Concessions
Join the high five line to congratulate a winning team
Group up with your fellow LCS fans and Summoners
Opportunities to meet the pros and casters
Swag tosses, cheer boards, and more
We hope to see you soon for the opening game of the EU LCS Spring Split on January 19. First match starts at 17:00 with OG vs H2K, followed by G2 vs. FNC.